The LIFEactually Exhibit
In 2018, FWD, in partnership with photographer Pete Paterson and many generous and engaged members of our community, created the LIFEactually exhibit. We recognized that some of the greatest barriers that people face are the stereotypes about what it means to have a developmental disability. The images and stories in this exhibit remind us that there are more things that tie us together than that hold us apart. They are about LIFE at its best - finding meaning and joy in our relationships, our work, our hobbies and our communities. They are about the ways that we ALL contribute to making the world a stronger and more vibrant place.
With a keen enthusiasm for learning and a dream to attend college, Ilze has embarked on a new journey of extended education. She balances her strength for new adventures and resilience in her earthy personality. With renewed determination to explore different opportunities and gain valuable life experience, Ilze's contageous joy for life inspires us all to try new things and overcome all unexpected barriers.
"I want things in my life like other people. I am striving to be me".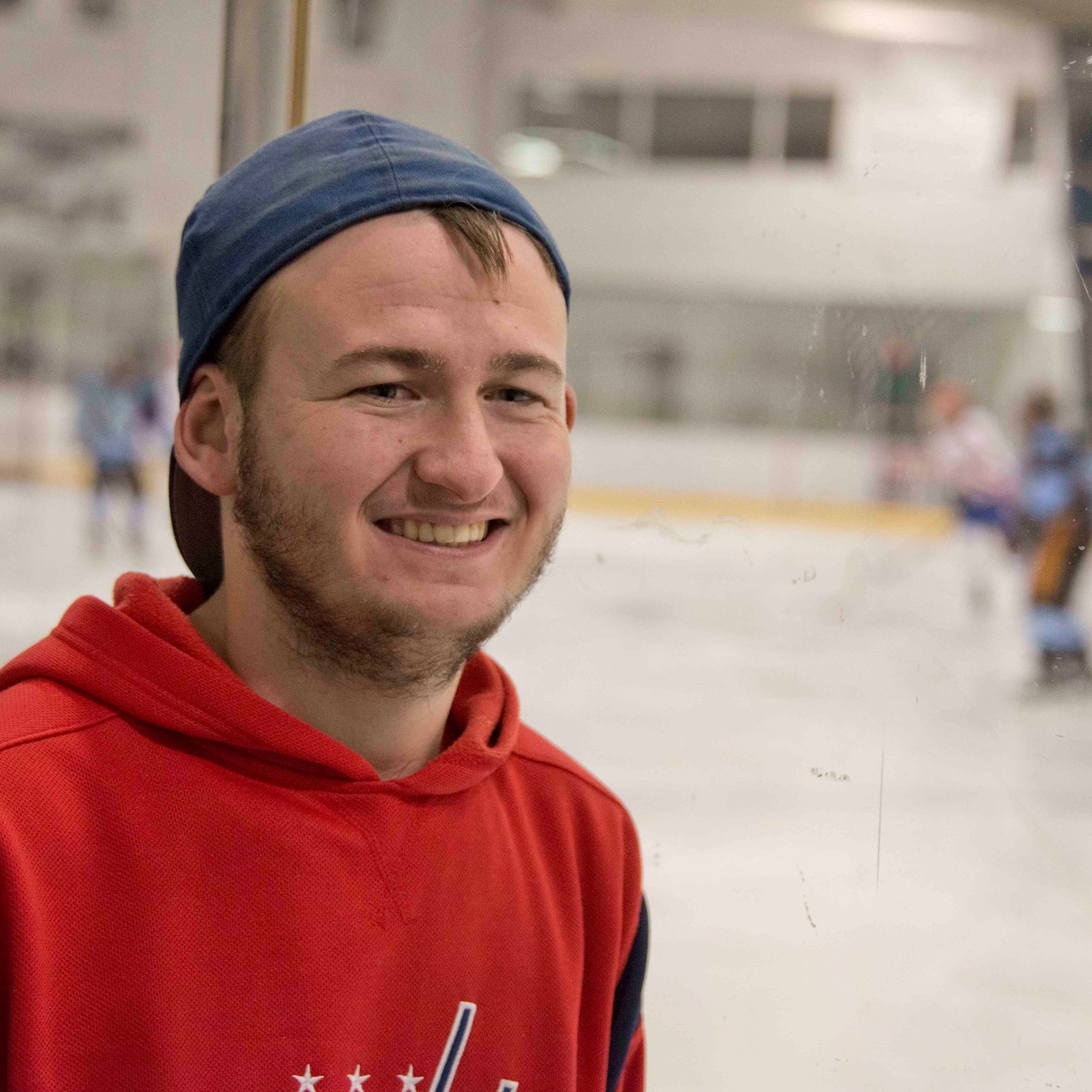 At home in the arena during practices, games and tournaments, Michael finds his place in the hierarchy of hockey. As a leader with the ability to compliment and challenge, Michael's personality lends itself well to team management and direction. He has a gentle spirit, faith in his team, and offers a safe place that provides strength and support.
"I want to spend all of my time at the arena with all the guys on the hockey team".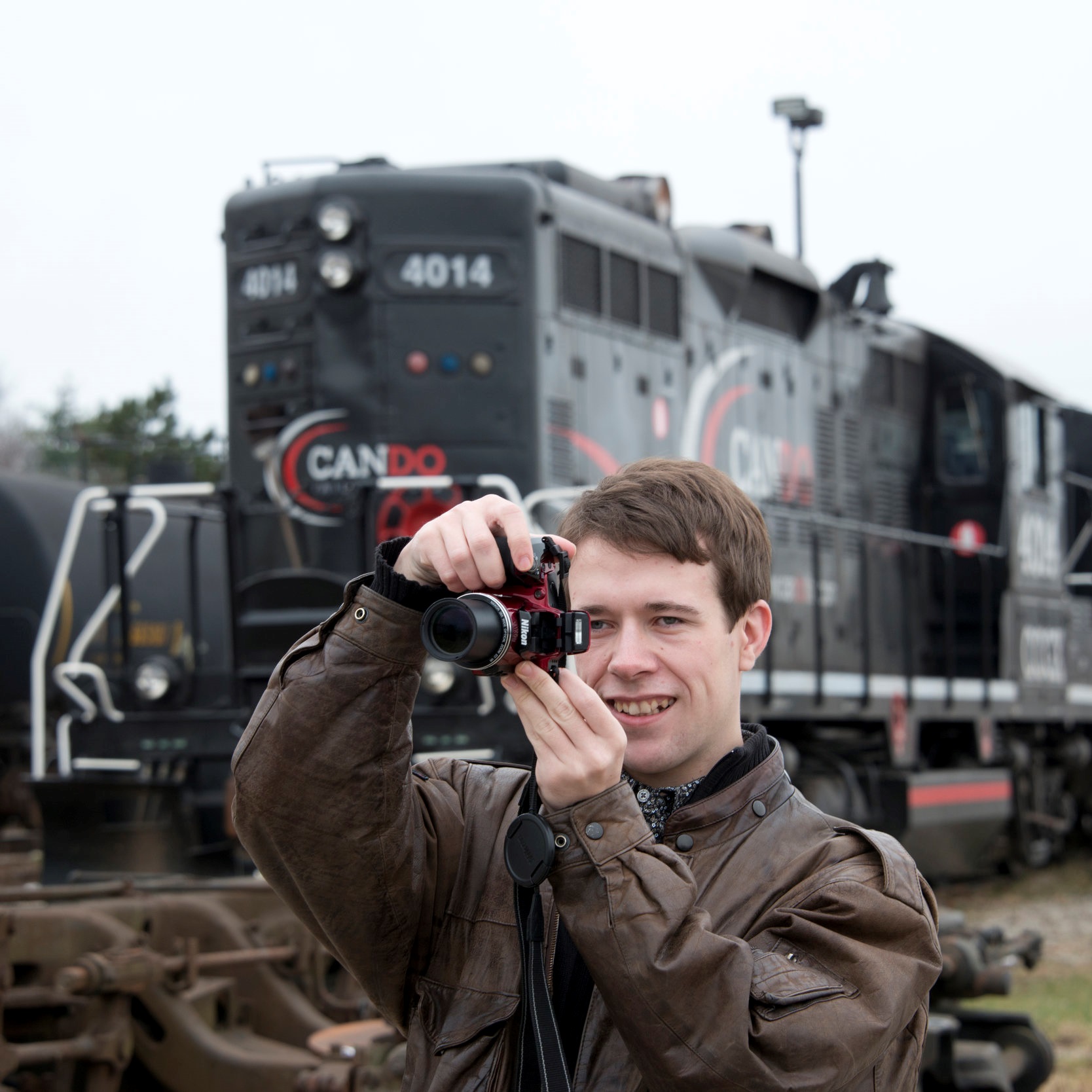 With a keen eye for detail and dimension and a spirit for spontaneity, Chris expresses himself through his photography. His personality and passion to photograph people and places has him busy with one photography job after another. His images hand you a headline, and as the viewer you want to know the full story behind each photograph. Chris is an avid and enthusiastic leader of the Orangeville Camera Club and brings his creative and unique perspective to the group.
"I want to catch something on my camera that no one has ever seen before."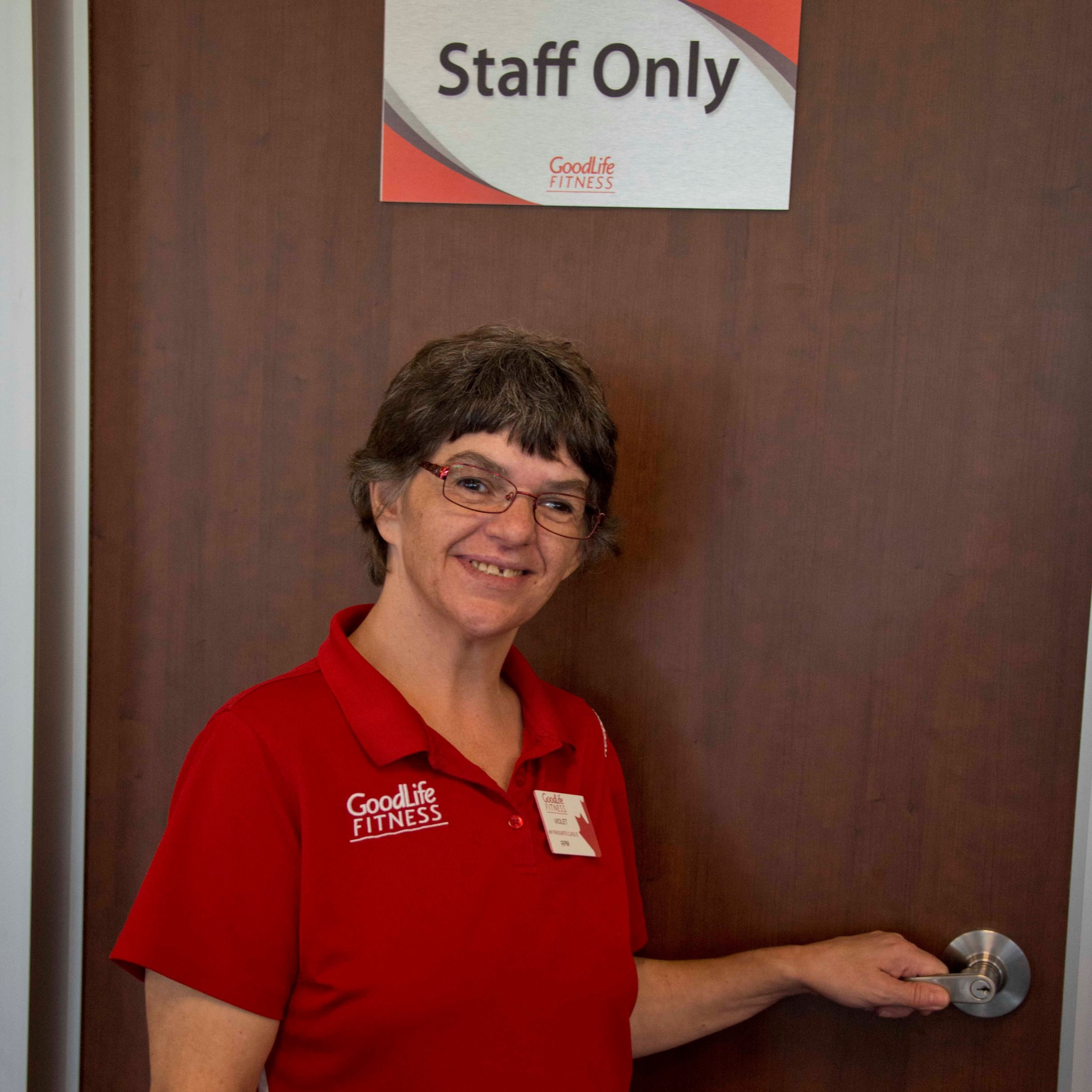 As a natural born leader and enthusiastic team player, Violet nicely compliments her coworkers and work crew at Good Life Fitness. Her passion for a job well done and excellent customer service has her manager singing her praises daily. Violet's amazing memory and attention to detail have each customer feeling important and special. Her work offers a place where Violet feels valued and respected.
"My work is my life. I look forward to the days when I know I will be there helping customers."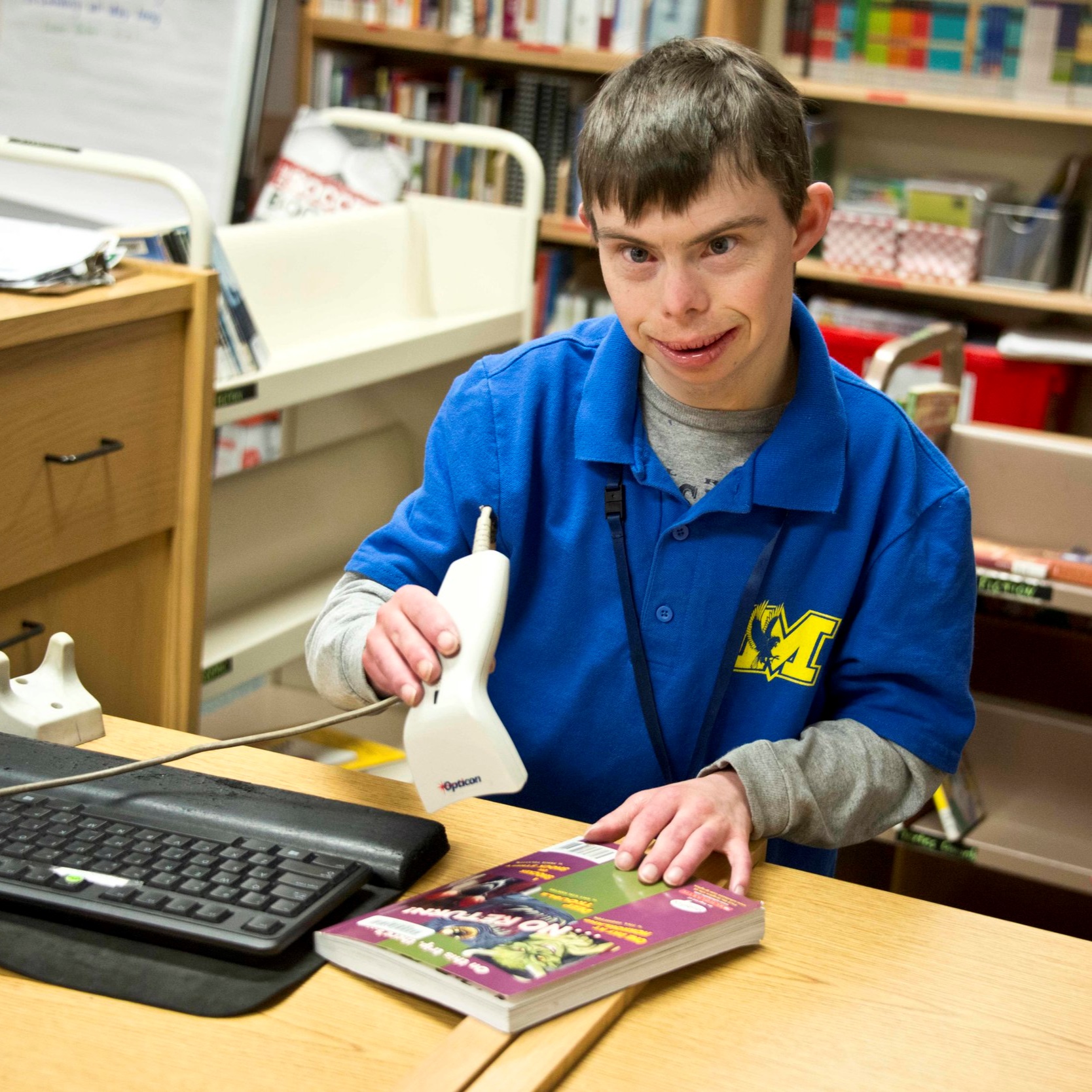 A man of motion and a vessel of experience, Chris gains momentum in the community connections and relationships he shares. A familiar face and favourite person in his community, he has several diverse roles. From employee to volunteer and friend to leader, Chris offers himself and his life experience in a way that feels true and genuine.
"Perfectly"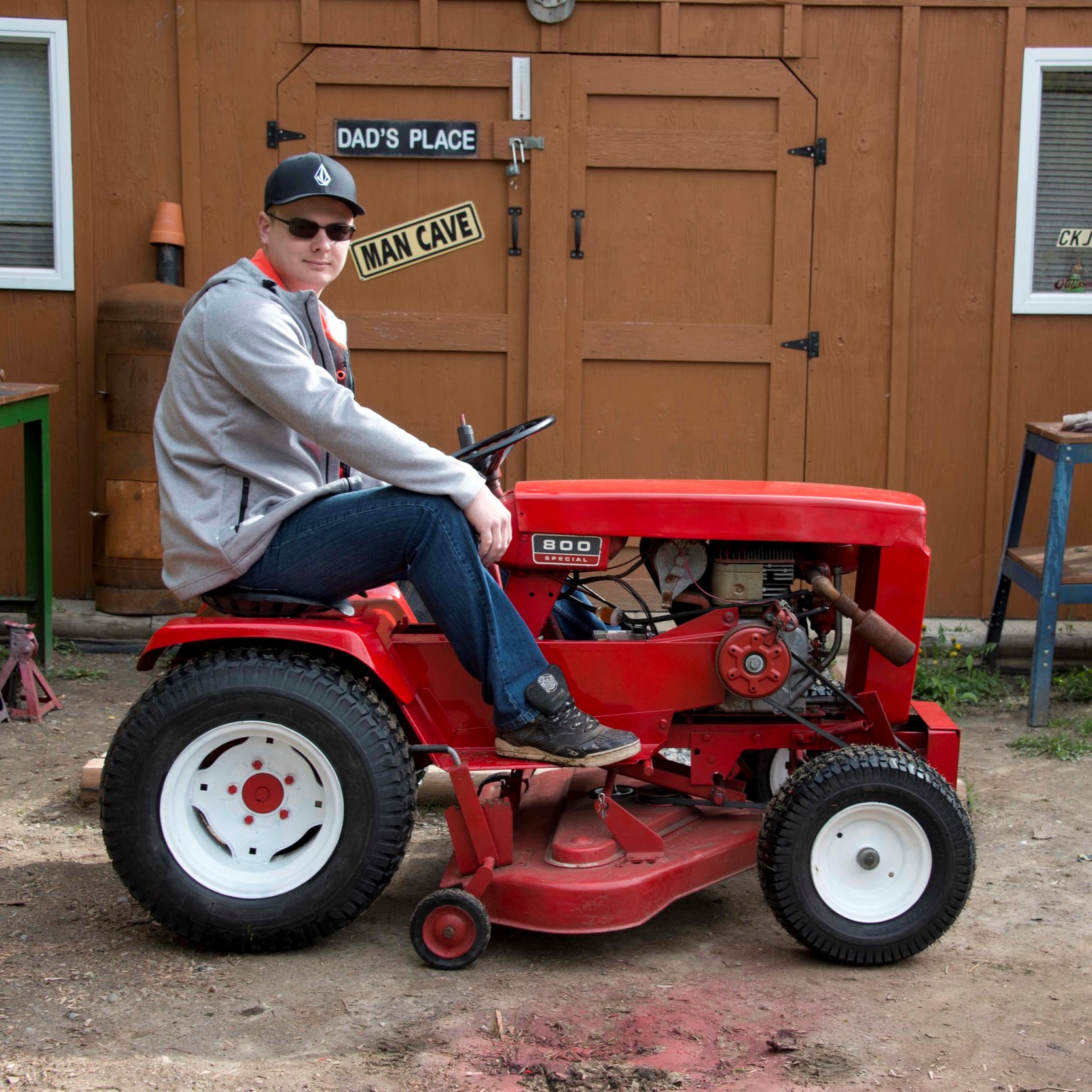 With his creative ability to rethink old into new, Jake transforms disarray into order. Combined with his forward vision and talent to imagine endless possibilities, Jake is an ambitious "rejuvenist". He uses his critical thinking skills and unique perspective to identify the cause and effect relationships with automotive malfunctions. He revives vintage tractors by giving them working interiors and extraordinary exteriors. A true artist of restoration, Jake saves our machinery with lived experience and provides it a new lease on life.
"I feel very proud when I see the finished product".
With her gift of hospitality and an energy that radiates, Jessica makes the perfect greeter. Her ability to provide a sense of welcome to complete strangers has been a wonderful asset in her employment at Walmart. Her smile illuminates the room and provides a reassurance that all is well. Jessica's contagious love for people and genuine joy for being the person she is has made her an amazing leader and teacher for many people. Jessica loves life itself and sets aside time each day to appreciate the smallest wonders.
"I am happy with me".
The yin and the yang with its powerful balance describes Monique. Horse whisperer and storm chaser, her personality is gentle yet charged. Monique spends a great amount of time among majestic horses, and has a gentle yet firm approach. Being a person who is fascinated by nature and its influences, Monique holds an admirable respect for powers outside of her control. She is inspiring to watch and enjoyable to be around. Monique's diversity of interests and her talent for building relationships with animals confirm her ability to connect with those around her.
"My horse and I are one".
The fusion of a caring and patient nature with vitality and eagerness create Brianna's dynamic personality. Her endless imagination and creative qualities lend well to her pursuit of a career with children. Her passion for the work that she does with animals is motivating for those around her. Brianna's influential nature and gentle spirit draw people to her in extraordinary ways.
An open soul with friendship to share, Jordan extends his inner light to those around him. A kindred spirit with enthusiasm and wisdom, he finds himself mentoring others and leading without realizing it. Jordan's strength and determination have led to his success as a dedicated and valued employee, brother, son and friend. Jordan's life experience has lent to his gentleness and authenticity. He radiates acceptance, passion, and a zest for life that inspires us all to be better from the inside out.
"I'm just me!"
An authentic creator with a spirit for vision, Sarah's artistic eye lends to the fusion of art and life. With a brush in hand and the ability to transform, Sarah extends her creativity from canvas to stage in the blink of an eye. Sarah writes beautiful messages with meaning and shares with those wishing to be inspired by her wisdom. An artist, actress, creator and daughter, Sarah's diverse life experiences send us all a message of the possibilities of imagination.
"I love being a creator"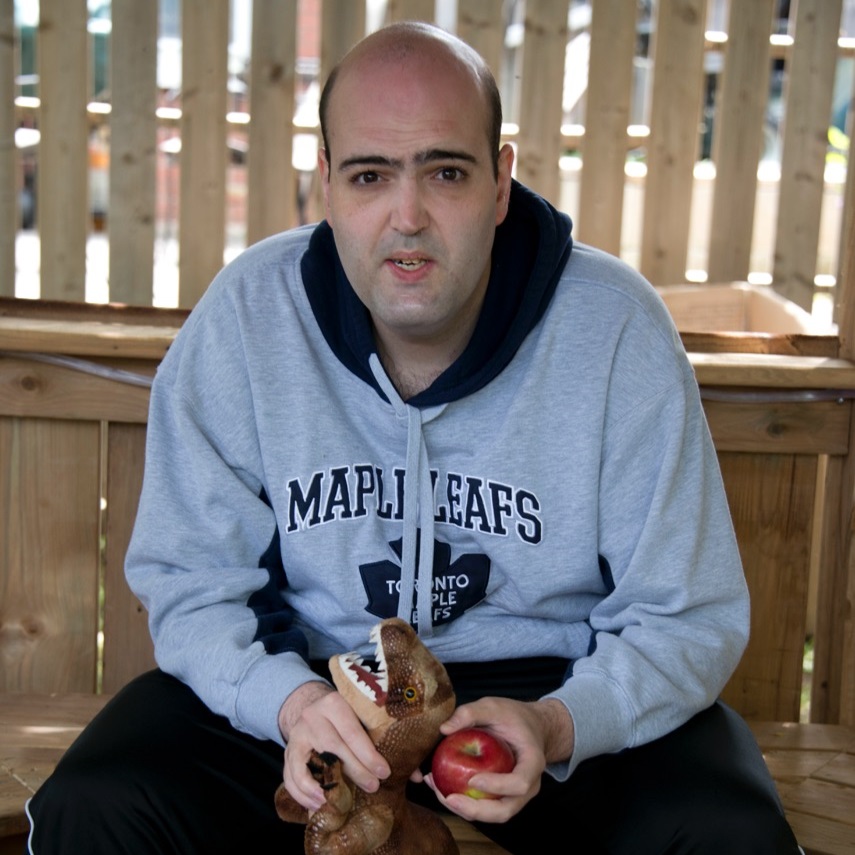 A gentle spirit with a willingness to give, Frank connects with people in meaningful ways. He shares great pride in his job of organizing at a local childcare centre and enjoys chatting with the staff and interacting with the children there. His precision and attention to detail make him a fine employee. Frank loves the great outdoors and having conversations with others in his community. Feeling busy is important to Frank, and having a sense of purpose motivates him to get up start every day.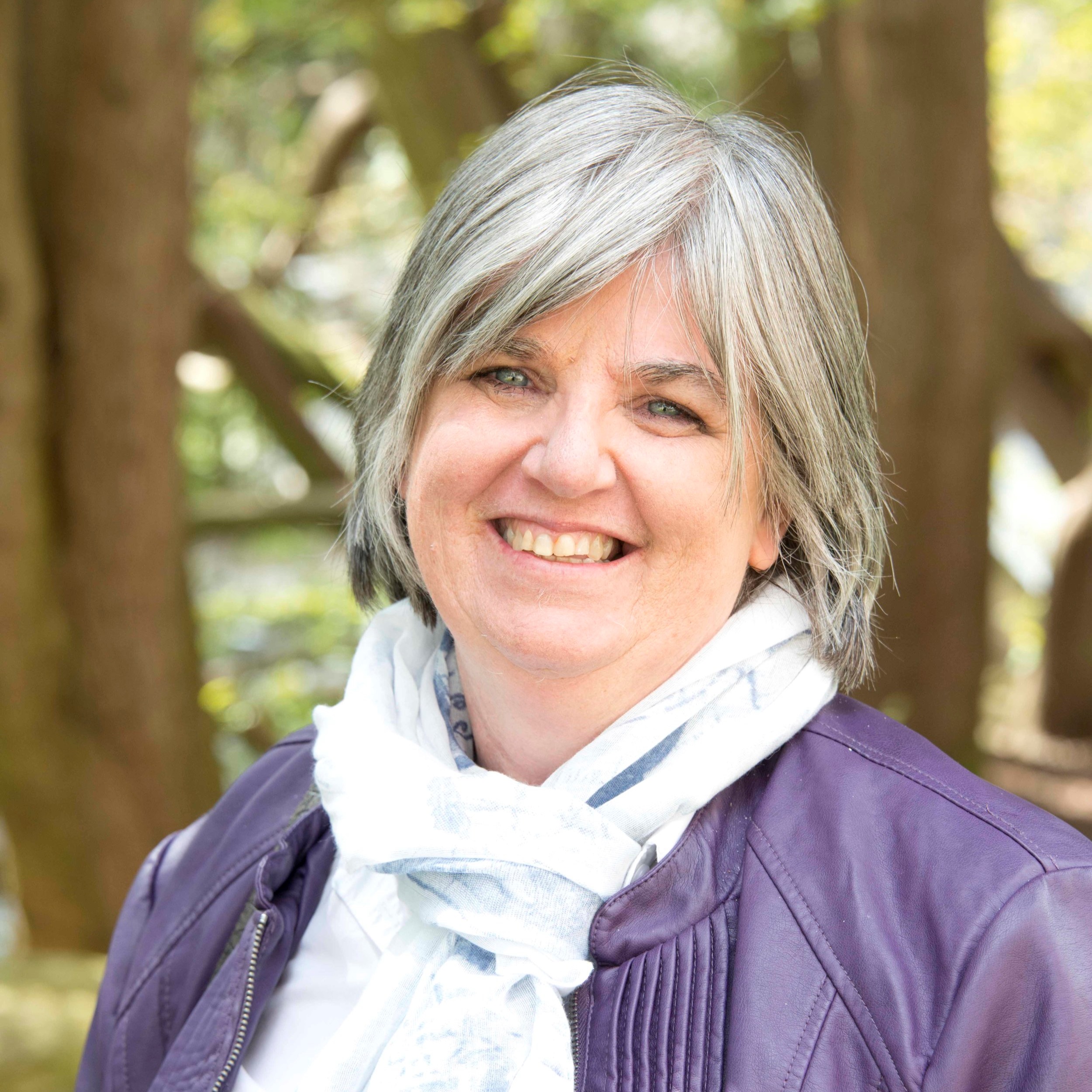 Demonstrating a quiet and steady resilience, Wendy navigates through life with grace and compassion. Her deep and beautiful understanding of people makes being in her company a tremendous honour. Wendy's true strength is hidden among her ability to ensure and continue to strive for greatness. She faces challenges fearlessly and works to build her own inner knowledge. Her unwavering pride, love and admiration for her son over the years has created the compassionate man he is today and her greatest joy.
"My son has made me a better person and I love him dearly".