Joanna Goode-Executive Director
Joanna began her career working for a number of Community Living organizations, managing programs that supported people to live, work, and play in their communities. In 2003, she left those organizations to work as an Independent Facilitator, in the hopes of working more closely with people and families as they identify and pursue their goals.
Beginning in 2010 and continuing to today, Joanna is the mentor, lead facilitator and Executive Director of Facilitation Wellington Dufferin. In this role she leads the organization in collaboration with the FWD Board of Directors, and guides new facilitators to gain experience and develop their skills in independent facilitation. Joanna oversees all aspects of the organizations operations, the formal and informal training of facilitators, provides mentoring support, and coordinates the Wellington Dufferin Facilitation Network. She knows that independent facilitation is not "one size fits all," and that the process is different for each person. In her spare time, Joanna enjoys being in the outdoors hiking and canoeing, reading, and spending time with her husband and two teenaged sons.
Jodee Jack - Independent Facilitator
When Jodee obtained her Nursing degree over 15 years ago, her goals were to help the people she cared for to be independent and strong during their healing process. However, she became motivated to share deeper and more meaningful relationships with people, so Jodee left her nursing career to work closely with people of differing abilities.
Jodee has been an enthusiastic part of Facilitation Wellington Dufferin since it began in 2010 and took on the role of full time facilitator in September of 2015. She cherishes the opportunities that this role provides to share life journeys, promote independence and learn unique ways to communicate.
As a facilitator, she seeks to create a space where communication can be completely understood, and encourages the people she supports to express themselves through art of all kinds. Her own creativity is expressed through repurposing furniture, lighting and knick-knacks to give them a new life.
Paula Reynolds - Independent Facilitator
Paula has been working in the field of social services for more than twenty years. She obtained her degree from York University in 1986 and gained experience with various agencies including York South Association for Community Living, York Support Services, and others. She has been vital in programs that have transitioned people she has supported from agency programs into their communities for employment.
Paula joined the Facilitation Wellington Dufferin team in 2013. Her goals as a facilitator are to equip people and their loved ones with the right support and information to make their own life choices. Paula is in her element when she is advocating for the rights of people. When not involved in her role as a facilitator, Paula enjoys admiring wildlife at her cottage, and spending time with her spouse and two sons.
Sylvia Paurys - Independent Facilitator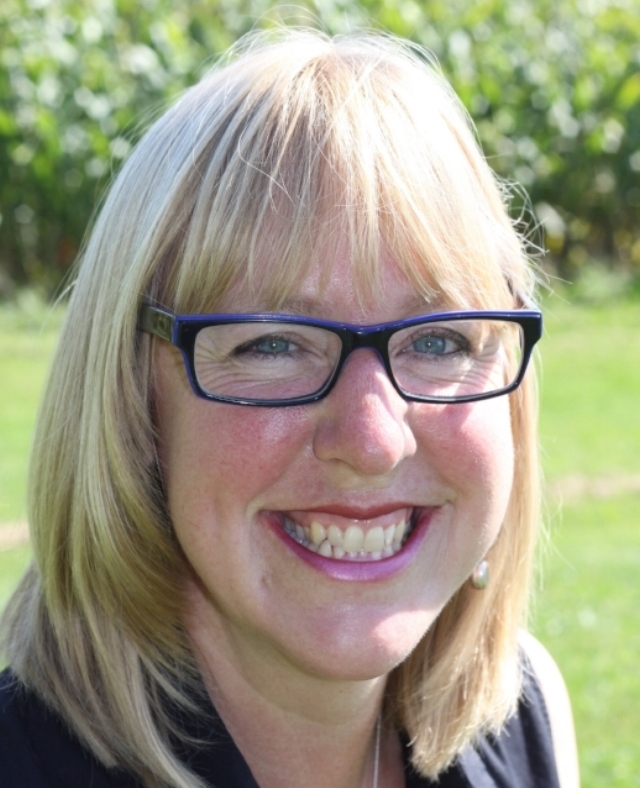 Sylvia has been providing support to individuals and families for almost 25 years in various roles. Sylvia is invigorated by seeing people become active contributing members of their community and developing deep lasting friendships.
In 2009 Sylvia began her own business founded on the ideology that the power for decision making must reside with the people whose lives are being impacted. Sylvia believes that all people have their own strengths and gifts to share with their communities.
Sylvia is a lifelong learner. She has graduated from the Social Service Worker program at Sheridan College, and recently completed her degree in Social Development Studies at the University of Waterloo. She is one course away from completing her post graduate diploma in Behavioural Science with Humber.
Candice Barrett - Independent Facilitator
Candice has been in Guelph since 2005 continuing her journey into studying expression as a therapeutic tool, through the lens of social advocacy. Candice works towards inclusion with people of all needs and all ages at home and in the community.
Candice appreciates the power of developing long lasting, authentic connections. She has learned and is influenced by Theatre of the Oppressed, attachment theory and neuropsychology.
Candice joined the Facilitation Wellington Dufferin team in the fall of 2017.
Chaitali Maybhate - Independent Facilitator
Chaitali is the most recent addition to our FWD team, but she is already an experienced facilitator who has worked with Bridges to Belonging Waterloo Region since 2014. Chaitali has a background in nutrition and has worked in community health programs in the USA, UK, and here in Canada. She looks forward to building new and stronger bonds with community members as a facilitator, and to helping people to define and achieve their goals.
Hailee McAlpine- Independent Facilitator